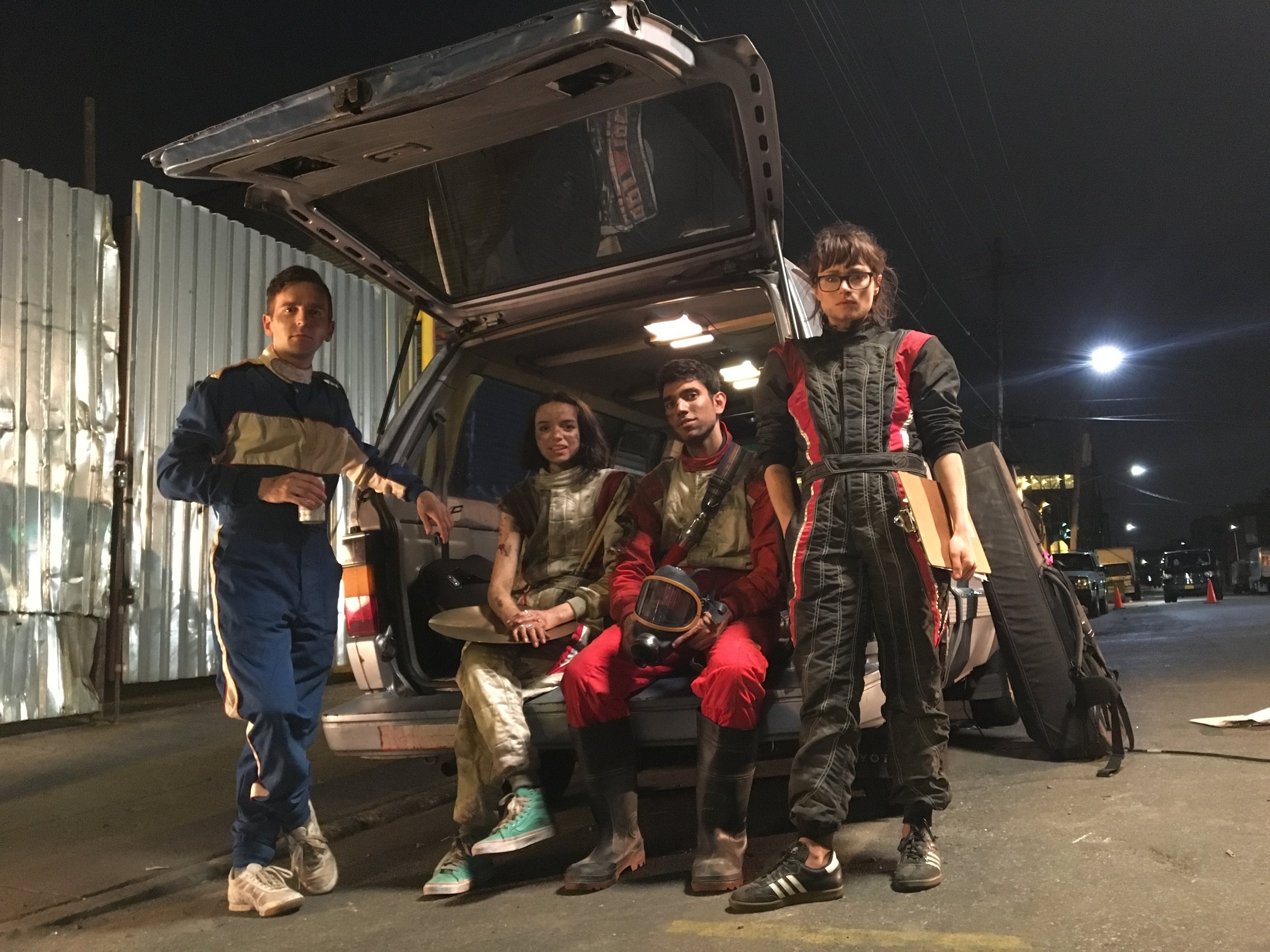 A film by Dylan Allen
An unknown rock band struggles with a radioactive energy in their music that blows up amps, liquefies tape decks, and starts electrical fires.
On the eve of their first (and possibly last) show, they must decide whether to risk life, limb, and legacy for a 1 am slot on a Tuesday. It could change everything... or nothing at all.
Writer / Director: Dylan Allen
Producer: Eddy Vallante
Starring: Lilli Stein, Rachel Trachtenburg, Alex Herrald, Omar Maskati
Director of Photography: Evan Jake Cohen
Music: The Privates
Original Score: Dave Paulson
Editor: Robert Grigsby Wilson
Producer: Javier Gonzalez
Executive Producer: Matthew Perkins
Associate Producer: Mari Shiel
Production Design: Pinky Guest
Casting: Rebecca Dealy
Casting Assistants: Christy Escobar, Kristie Walsh
Costume Design: Megan Stark Evans
Hair/Makeup/Sfx Makeup: Lexan Rosser
Visual Effects: Perry Kroll
1ST Assistant Director: Eric "Frenchy" Lafranchi
Unit Production Manager: Maddi Clarke
2ND Assistant Director: Tas Mahr
Property Master: Nicolas Luna
Set Dresser: Alan Jensen
Miniatures: Peter Feigenbaum
Production Sound Mix: Adrian Martinez
Audio Post Producer: Kira Macknight / One Thousand Birds
Sound Design/Mix: Calvin Pia / One Thousand Birds
Music Director: Maxwell Mcdonald
Watch the miniature photography and VFX breakdown for The Privates.
Director's Statement
The Privates is a sci-fi rock-and-roll comedy about the absurd frustrations and minor triumphs of an unknown rock band with a radioactive energy in their music they can't control. The film explores themes of ambition, perfectionism, popularity, personal safety, compromise, and the subjectivity of success. It has respiration masks, electrical fires, jumpsuits, geiger counters, lightning, and guitars. It is also funny.
The Privates is inspired by, and features the music of, the Nashville band of the same name. Though the characters, story, and world are fictional, this film is the eventual result of a very real late-night basement show in 2005.